JOHN McNAMARA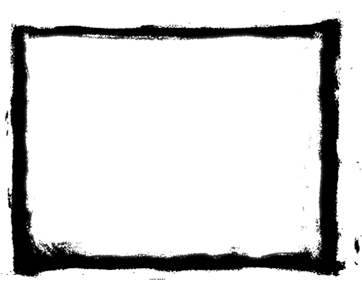 Welcome
Thanks for visiting the new home of JOHN MCNAMARA !. Award Winning
Australian Soul and Blues artist proudly playing B&G GUITARS , Maton guitars, Elixir Strings. Be sure to check out the different pages on our site and sign up for the newsletter before you leave.
The McNAMARR PROJECT combine the two Power House Voices of JOHN McNAMARA and ANDREA MARR,
NEW ALBUM "HOLLA & MOAN" RELEASE WORLD WIDE in JULY 2019.

NEW ALBUM 'ROLLIN' WITH IT' IS GETTING RAVE REVIEWS WORLD WIDE AND TOPPING INTERANTIONAL AIRPLAY CHARTS! Rootsreport airplay charts, Living Blues charts, AMRAP , Aus blues & roots airplay chart"
"John McNamara is the Real Deal"
"Memphis Soul Heaven"
"The best STAX album not on the STAX label, It's That Good"
"The Rebirth of Cool"
"I'm SOULED... Soulful is rather an Understatemenent ......
Listeners were hypnotised into silence by his Raw , Rustic , Graverlly Tone......
A Beautiful Purity to his Voice." - **** BROADWAY BABY -Edinburgh
"The Bastard Made me Feel Insecure, He's So Good" -Russell Morris (Aus Music Icon)
"Exceptional Musical Experience.... I felt nothing but a sense of Privilege ....
A Deeply Satisfying show." - **** THREE WEEKS - Edinburgh
"Masterful Blues Guitar was Brilliant and blisteringly Fast... Powerful and Resonant Voice."
- Rip It Up Adelaide Fringe Festival 2013
NEW ALBUM ROLLIN' WITH IT
OUT NOW!!!!!! MARCH 2017
DOWNLOAD NOW http://www.cdbaby.com/cd/johnmcnamara Or at ITunes / Amazon
ORDER YOUR HARD COPY FROM www.blackmarketmusic.com.au
NEWS


FEB 2018
Bad Reputation Won "Song Of The Year" at the Australian Blues Music Awards!!!
The tune Bad Reputation has reached Number one on the AMRAP charts as well as number 2 on the Intentional Blues Airplay chart while John's other single "Under the Weight of the Moon" was holding at Number One. Bad Reputation was also spun by Paul Jones (Manfred Mann) on BBC Radio 2 to his 1 Million Listeners. To hear this song and others from the album check out ITunes or Spotify.
JAN 2017
Excited to announce I have a NEW ALBUM ready for release on March 1st 2017!
Recorded at ARDENT STUDIOS MEMPHIS featuring STAX RECORDS legends the Album is a true throw back to Memphis Rhythm and Blues.
Legendary Stax artist Lester Snell arranged the songs and lined up player's such as Booker T Jones drummer mr. Steve Potts, Micheal Toles on Guitar and James "Jimi" Kinard on Bass. As well as an all star line up on the Horn section.
Kicking off 2017 by performing the New album material with a hot 8 piece Band, At Geelong Festival of Sails and Ballarat's Summer Sundays.
Stay tuned for info on the New Album and I can't wait to share it with you! I have just completed the mix and couldn't be happier.
HAPPY NEW YEAR - JAN 2016
The first 2 months of 2016 are going to be fun. A few Shows hosted in Old Jails, Shows On board a Boat, A Train, Gardens and Club gigs.
Taking place in...Ballarat, Castlemaine's Old Gaol, The Blues Train, Back to Goulburn for the Australian Blues Festival, Adelaide Fringe Festival shows, The Blues Cruise in Melbourne and the Old Mount Gambier Gaol Blues Festival! Check the Live Show section for more details and I hope to see YOU at a show in 2016.
JUNE 2015
Tour of JAPAN!!! John will playing Guitar and singing BV's on Mr. Big vocalist ERIC MARTIN'S acoustic Tour "Over Japan".
Also joining Eric & John on stage will be Mr. Big Drummer Pat Torpey! This is a dream Gig for John and he will be posting pics and clips online via his facebook page.
www.facebook.com/johnmcnamarabluespage
FEB 2015
John is thrilled to have won an Australian Blues Music Award for "SONG OF THE YEAR" For his acapella song 'Burn, Burn, Burn."
The Song is Featured on the Debut Album "Alone With The Blues -One Voice, One Guitar" through Black Market Music
JAN 2015
Winning the MBAS Blues Challenge in 2014 sent John to MEMPHIS to Compete in the INTERNATIONAL BLUES CHALLENGE Jan 2015! Reaching the Semi Finals! With Over 200 acts from around the globe competing. Congratulations John.
John Performed a special showcase set at legendary Venue BB KING's in Memphis!
ANNOUNCENT TIME......
****DEBUT ALBUM "ALONE WITH BLUES -ONE VOICE, ONE GUITAR" IS RELEASED AUGUST 2014!!!*****
THE ALBUM CAN BE PURCHASED NOW AT www.blackmarketmusic.com.au .

THE ALBUM WILL BE AVAILBLE TO DOWNLOAD VIA ITUNES IN SEPTEMBER.
*****JOHN McNAMARA HAS WON THE MBAS BLUES CHALLENGE SOLO/DUO CATERGORY 2014!!!!********
JOHN WILL REPRESENT THE MELBOURNE BLUES APPRECIATION SOCIETY AT THE INTERNATIONAL BLUES CHALLENGE IN MEMPHIS TENNESSE, JAN 2015.
FOR INFO ON THE MELBOURNE BLUES APPRECIATION SOCIETY PLEASE VISIT www.mbas.org.au
***** JOHN WILL BE SUPPORTING ARIA HALL OF FAME ARTIST RUSSELL MORRIS IN AUGUST.
"THE BASTARD MADE ME FEEL INSECURE, HE'S SO GOOD" -RUSSELL MORRIS TALKING ABOUT JOHN.
-THE CAPITOL THEATRE BENDIGO SUN 3RD
-THE PALMS AT CROWN CASINO FRI 8TH
-GEELONG WOOLSHED SAT 9TH
2014
2014 is set to be a big year. Kicking off with Some great shows coming up over the next few months...
Jingellic Blues Festival, Australian Blues Festival Goulburn, Geelong Motor City Music Festival, Adelaide Fringe Festival Tour plus The Legendary Blues Train and many more shows! Be sure to check out the Live shows section for details.
OCTOBER
John has just Completed another successful run at the Edinburgh Fringe festival and a 5 show tour of Germany with German blues rockers The Johnny Rieger Band! www.johnnyrieger.de
Now it's a Month of Blues Train shows and Festivals leading up to aTour of South East ASIA!
John McNamara LIVE in Singapore and Malaysia! (30th Oct - 5th Nov)
Check Live Show Section for full details -
JUNE
The Edinburgh Fringe 2013 shows are now on Sale!!!
John McNamara's Acoustic Soul & Blues has 20 shows during the Festival over 2 Venues! The Jazz Bar and The Outhouse
www.edfringe.com to buy tickets.
Will have more announcements soon. (Look out for tours in Germany and South East Asia for 2013)
MARCH/APRIL
Enjoyed a Great Tour for the Adelaide Fringe Festival. Thank you to all that came out!
VERY pleased to announce I will be opening for one of my all time favourite Musicians in April.
DIESEL!!! Tix on sale Now for Warrnabool Lighthouse Theatre Fri 26th and Bendigo Capitol Theatre Sat 27th.
See the live show section for full details.
FEB/MARCH
Next week I Kick off the Adelaide Fringe tour 28th Feb - 6th March
Some Amazing Venues on the Tour. An Old Jail, a Church, Winery, Bar & Surf Club. Going to be fun! Look forward to taking my music to South Australia.
Full details in the LIVE SECTION.
"So Much Soul and Edge for a young man. If you put Jonny Lang, Chris Robinson, Diesel and perhaps me in a blender you'll get a powerful cocktail for sure. But nothing will prepare you for the New taste of Old Soul that is John McNamara." - ERIC MARTIN (MR. BIG Vocalist)
Newsletter
Join our newsletter for updates